So a few weeks ago we had our annual Island Retreat for the youth. It's a time where we literally take a group of youth out onto an island and have time devoted to fellowship and God opening our eyes to things that need to be plucked from our life.

Somehow my camera ended up missing (Canon Powershot S2 IS). I didn't know it until about 2 days after we were back. Sarah had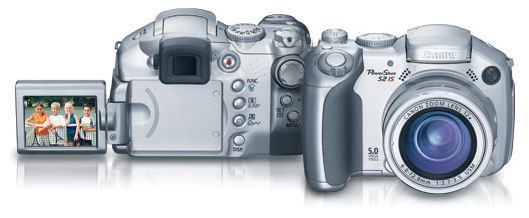 unpacked our stuff from the trip, not really looking for the camera and so it did come to our attention until I wanted to use it. I've send out emails to everyone who went on the retreat and no one has seen it. I'm doubting anyone took it, but I wonder what happened to it. I wonder if it's still on the island hiding under a piece of furniture or something.


I think what frustrates me the most, and I know I shouldn't let it get to me, is that when I bought the camera it was worth a little over $1k, but I got it on sale for about $800. Now I'm sure it's only worth around $500-600 but it's something I can't really replace right now. I was looking at some of the equipment
Carlos Whittaker (Ragamuffin Soul)
uses and I'll admit I felt myself desiring what he has. He has a MacBook Pro, which I really wish I had, and he uses a Canon Powershot SD600, which I wish I could replace my missing camera with (it's not nearly as good as the one I had but it's a good camera still). But all of this is probably close to $4k more than I know I have to spare.
I know I'll end up having to buy a camera (I've used it SO much in ministry).